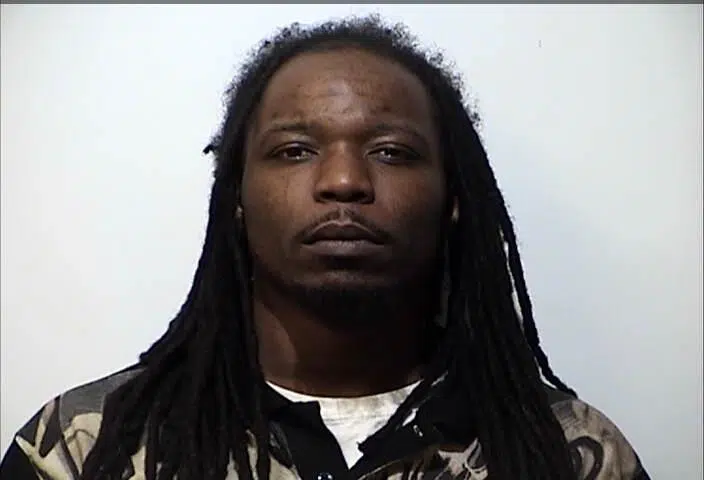 A Hopkinsville man has been arrested and charged with assault in relation to the assault of Jamarvis Allen in July that put Allen in the hospital with serious injuries.
According to the Christian County Sheriff's Department, deputies responded to the Woodland Heights Apartment Complex on Greenville Road Wednesday while acting on a Crime Stoppers tip to serve a warrant against 32-year Travis Thomas of Hopkinsville.
Following a brief foot pursuit, Thomas was taken into custody and served with the warrant for first-degree assault, first-degree burglary, criminal mischief, contempt of court and three counts of probation violation. He was additionally charged with possession of marijuana and fleeing or evading police.
The assault charge is in relation to the July assault of Jamarvis Allen on Younglove Street. As previously reported, a group of people were hanging out on Younglove Street, playing basketball and reportedly drinking alcohol. An argument began between a friend of Allen's and another person.  When Allen attempted to break up the disagreement to keep it from escalating, Thomas, DeCoryone Forte and Timothy Brown allegedly beat him severely.  Allen was taken to Skyline Medical Center with life-threatening injuries.
Both Forte and Brown have already been arrested and charged in the assault.