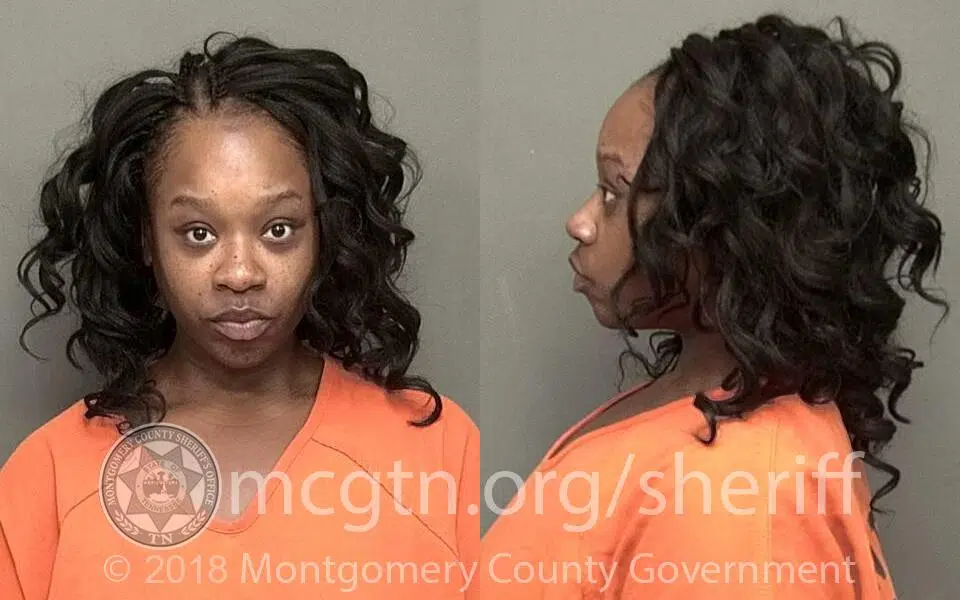 The suspect who reportedly crashed her vehicle into a Kia Dealership in Clarksville has been identified and lodged in the Montgomery County Jail.
According to a news release from the Clarksville Police Department, numerous tips were received identifying Pauleeta Torian-Dunn as the person who crashed a Buick through the glass doors of the dealership and struck a Kia Stinger before leaving the scene.
Investigation of video surveillance allegedly shows Torian-Dunn sitting in the Buick slumped over the steering wheel in the parking lot for approximately half an hour before the collision. It reportedly shows her drive forward, going through the glass doors and hitting the Kia sitting inside.  Damages to the vehicle and building was in excess of $20,000. She was inside the business for about 10 minutes before leaving the scene.
The Buick was discovered sitting in a driveway in Hopkinsville and had damage consistent with the collision to the front of the vehicle. Officers interviewed Torian-Dunn and determined that she was the suspect involved.
Torian-Dunn turned herself in to the Clarksville Police Department around noon Tuesday and is charged with leaving the scene of an accident, vandalism, aggravated criminal trespassing and driving on a revoked license.