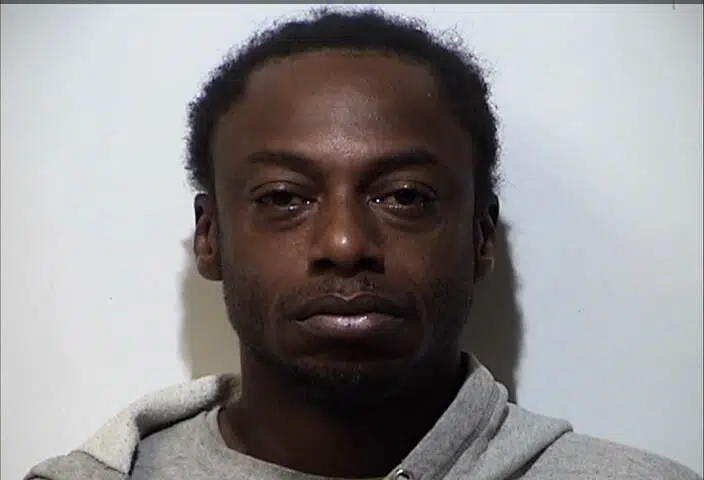 A Hopkinsville man already sought on a warrant is facing new felony drug charges following an investigation Monday morning.
An officer saw 40-year old Jermaine Sydnor of Hopkinsville walking on South Fowler Avenue and a report says Sydnor walked behind a home in the area when he saw police.
Sydnor reportedly argued with police and a computer check revealed he was wanted on a warrant for failing to appear in court.
Police say he had tossed multiple baggies of synthetic drugs to the side, in addition to methamphetamine. A glass pipe containing meth residue was allegedly located on his person.
Sydnor was served with the warrant and charged with tampering with evidence, possession of meth, possession of synthetic drugs and drug paraphernalia.