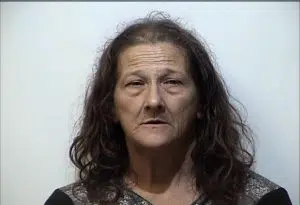 Charles Smith                                                                       Mary Smith
Four people were arrested on methamphetamine charges in Hopkinsville in three separate investigations Monday night and Tuesday morning.
Hopkinsville Police were called to a Clinton Circle home about 8:30 p.m. after a woman said her grandson was acting in a way that was scaring her.
Officers made contact with 29-year old Matthew Glass of Hopkinsville, who allegedly admitted to doing meth and tossing a wallet containing the substance in the bushes. He said he believed police had been watching him.
The wallet and drugs were found and Glass was arrested for meth possession.
About four and a half hour later, officers were investigating a call of shots fired and found 18-year old Callie Turner of Hopkinsville passed out in a vehicle parked near the Debow Park playground.
She allegedly admitted to smoking meth and police say a glass pipe was located in the vehicle that she claimed as her own. Turner was arrested for public intoxication and possession of drug paraphernalia charges and had promoting contraband and meth possession tacked on after a search at the jail allegedly turned up a baggie of meth in her clothing.
At about 3:30 a.m., HPD was looking for a reckless driver and found a vehicle matching the description in the parking lot of the Fort Campbell Boulevard McDonalds.
The vehicle was occupied by a married couple identified as 56-year old Charles Smith and 60-year old Mary Smith—whose city of residence are not listed.
A computer check showed Charles was wanted on a warrant for failure to appear in court and a search of their vehicle revealed used syringes and three baggies containing meth or meth residue.
Both suspects were arrested for possession of a controlled substance and drug paraphernalia.

Callie Turner                                                                                  Matthew Glass