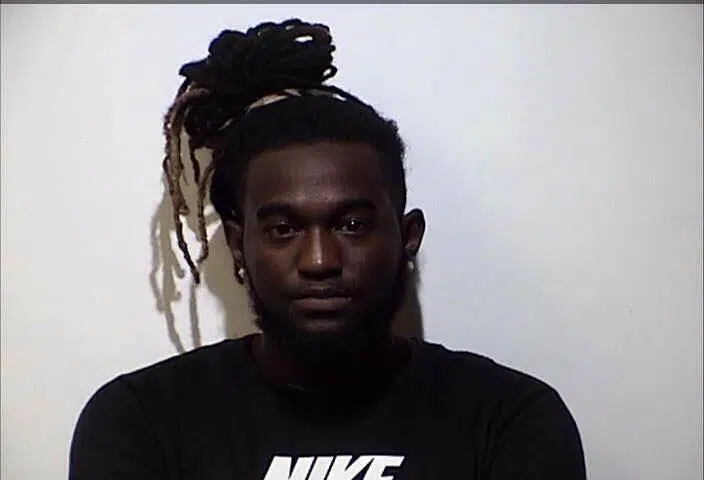 A traffic stop on Richard Mills Drive Sunday morning led to the arrest of a passenger on drug charges.
Deputy David King stopped a vehicle after suspecting the driver of being impaired and there was an odor of marijuana coming from the vehicle.
An arrest citation for 28-year old Derrell Bell of Hopkinsville says he was a passenger and consented to a search of the vehicle that he owns.
In a gray fanny pack located between his seat and the console, police say they found multiple pills and a small amount of marijuana.
Bell was arrested and charged with possession of opiates, possession of a controlled substance, illegal possession of a legend drug, possession of drug paraphernalia, prescription pills not in the proper container and possession of marijuana.