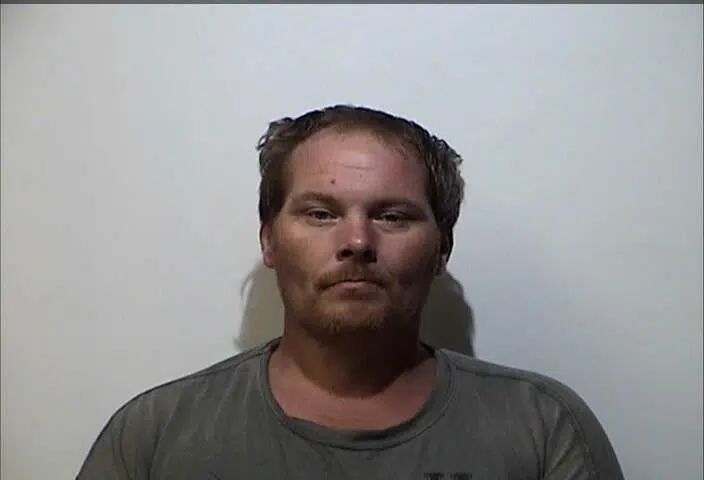 A Hopkinsville man was arrested Sunday on several drug related charges after officers responded to Moores Drive for a disturbance.
According to the Hopkinsville police report, officers made contact with 42-year old Michael Snyder of Hopkinsville, who had allegedly left the scene of the disturbance and headed down East 1st Street. Officers reportedly saw Snyder throw something red into some bushes when they arrived.
Snyder was detained and a quick sure of the bushes revealed a red container that allegedly held a small pill that was determined to be morphine, several needles, straws, rope and a plastic card.
Snyder was arrested and charged with tampering with physical evidence, possession of a controlled substance and possession of drug paraphernalia.