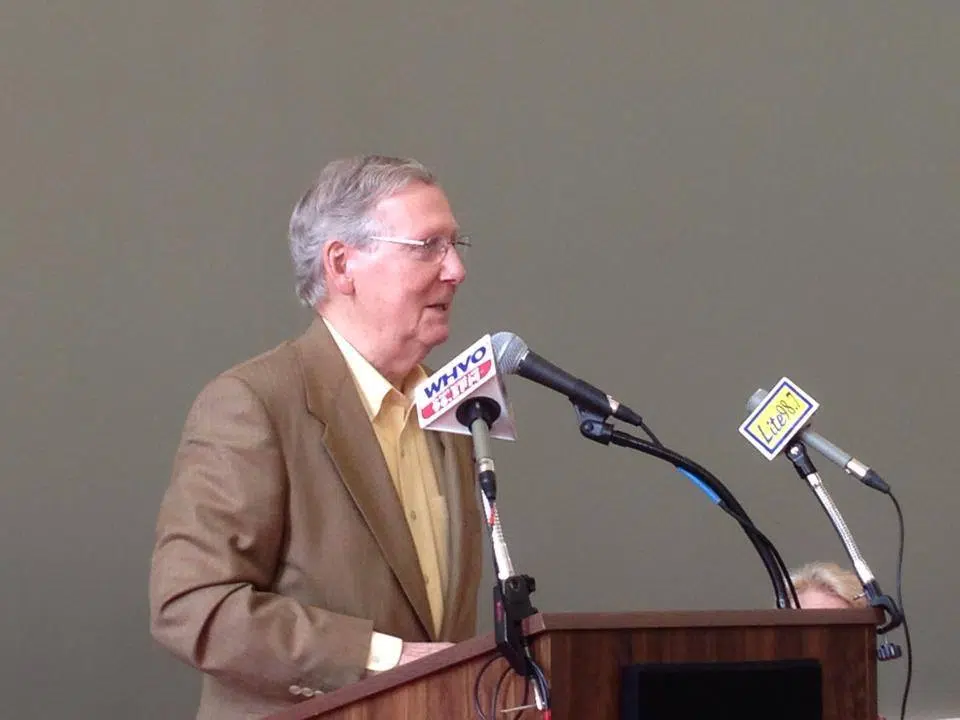 Senate Majority Leader Mitch McConnell of Kentucky will join Congressman James Comer on the conference committee tasked to find a compromise on the 2018 farm bill.
McConnell says he put himself on the committee and says in a news release, "I will strongly advocate to legalize industrial hemp. I'm optimistic that my Hemp Farming Act, which I secured in the Senate bill, will be included in the final bill sent to the President for his signature."
He says he's also glad to have Comer's support in the effort to remove industrial hemp from the federal controlled substances list.