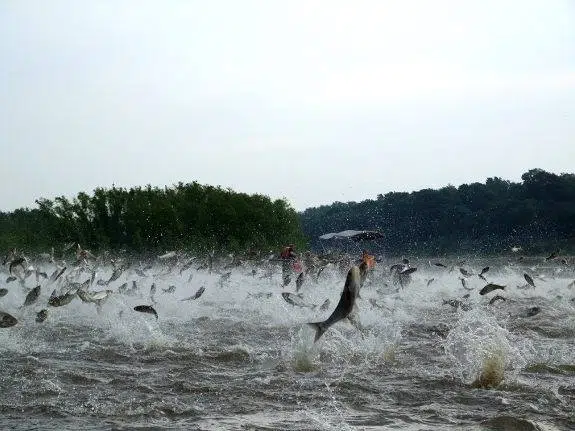 Senator Mitch McConnell is celebrating securing a provision in the government funding bill to provide aid to western Kentucky in the 'war on carp'.
Asian carp have overtaken Kentucky and Barkley lakes and they're negatively impacting the fishing and tourism industries, and hurting native species of fish. The fish are best known for becoming startled by the sound of boats and leaping out of the water, sometimes landing in boats or on people.
McConnell's provision directs the U.S. Department of Fish and Wildlife to focus its efforts on finding a solution to the problem. It also provides $11 million to control the carp in both lakes and the Mississippi and Ohio River Basins.
McConnell says, "With passage of the Senate bill today, we are one step closer to sending federal resources to combat the spread of Asian Carp in Western Kentucky. The invasion of these Carp is severely affecting tourism and the multi-billion dollar fishing industry in Kentucky. Not only are these fish a danger for the local economy, but they are also a safety hazard for anglers and boaters."
A House and Senate Conference Committee must now approve the legislation.