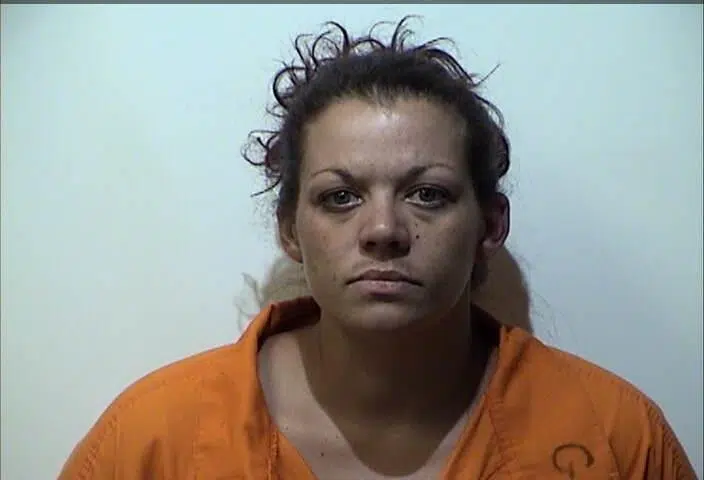 A Louisville woman was arrested by the Christian County Sheriff's Department Thursday afternoon on charges of burglary and possession of methamphetamine.
According to the police report, deputies responded to a residence on Crofton-Fruithill Road for reports of an active break-in. Upon arrival, they discovered 34-year old Lyndsey Lane of Louisville standing on the back porch of the home.  She allegedly had attempted to remove the screen from a window to open the window, and knocked on the door of the residence after seeing someone inside.
Lane reportedly told deputies she did not know why she was there and admitted to using meth. She allegedly informed officers she had four unopened syringes hidden in the front of her pants and meth on her person.  A search also reportedly revealed a Suboxone and a Lortab pill, along with a marijuana cigarette.
Lane was arrested and charged with second-degree burglary, possession of meth, possession of a controlled substance, public intoxication and possession of marijuana and drug paraphernalia.