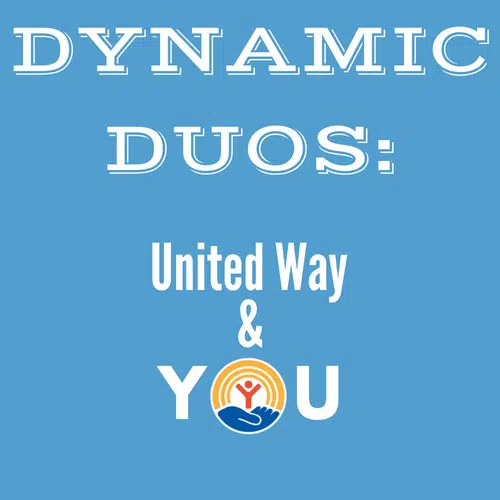 The United Way of the Pennyrile has announced both the theme and who the new chairs will be for the upcoming fundraising campaign to support area agencies.
According to a news release, this year's theme is called "Dynamic Duos: United Way and You" and will focus on the partnerships between the organization and the community that donates thousands of dollars every year to the cause. It states the United Way is doing great things, but with the community's help they can do even better.
This year's campaign will have two co-chairs—Chris Gilkey and Russ Guffey—both Rotarians who have been active in the United Way previously.
President Annie Catron says, "As we considered who would be the best to help us this campaign season, it was a no brainer that we need a pair that was sure to grab attention and bring with them the fun expected at United Way events."
Last year, agencies like PACS Meals on Wheels handed out nearly 90,000 meals, PACS RSVP returned $1.6 million in tax refunds, and Christian County Literacy Council and Imagination Library helped with early education for 13,000 kids. According to the release, if every resident of Caldwell, Todd, and Trigg counties donated $5 would exceed the requests of the agencies serving those counties and $10 for every resident in Christian County would ensure every agency was fully funded.
Catron urges people to be on the lookout for future announcements, such as rolling out a new website, online donation options and a keyword texting programs.
The United Way of the Pennyrile helps support 20 area agencies with the hope of improving lives and empowering communities.