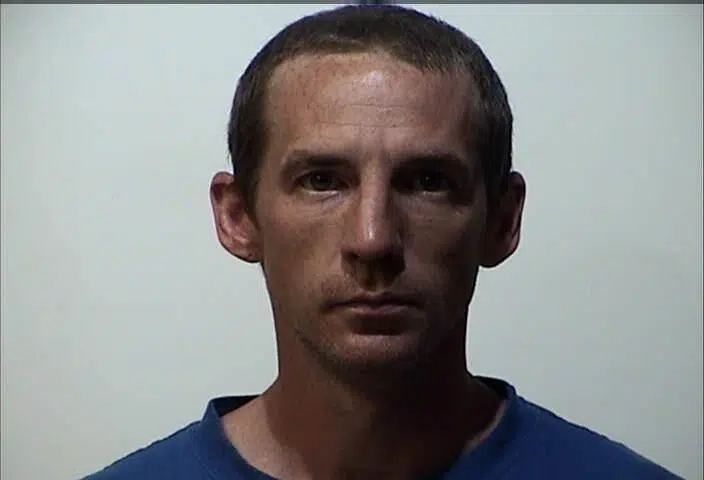 A man accused of painting messages that he was murdered onto signs of businesses along Lafayette Road Tuesday morning was arrested for felony criminal mischief.
Hopkinsville Police received a call of graffiti at Fortera Credit Union and found the words "Murder Not Suicide Lucas Milks" on the glass of the building. Personnel at State Farm flagged down the responding officer and showed him messages of "Lucas was murdered 7-9-19" and "It wasn't suicide LM" on the sign for the business. Repairs are estimated to cost about $4,000, according to the report.
HPD received another call of an unknown problem at a South Virginia Street home and found 38-year old Lucas Milks of Hopkinsville with blue paint stained on his left hand. His wife told officers that she had left during an argument the previous night and she returned to find her husband had painted messages on the outside and inside of their patio doors.
She said they had blue paint pens inside their home.