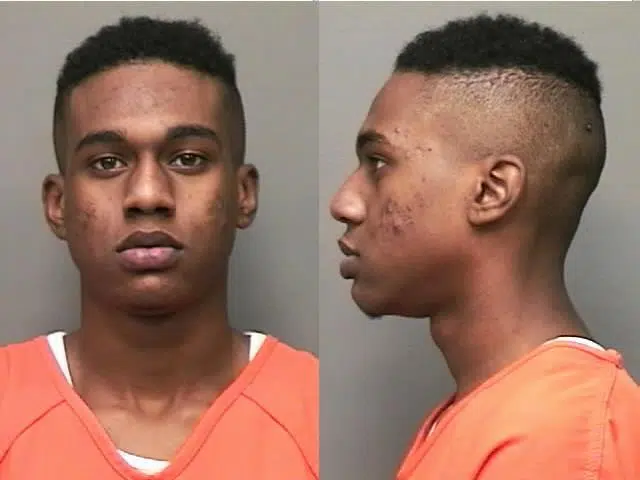 A man sought for first-degree assault in Clarksville was taken into custody following a brief vehicle pursuit Friday in that city.
According to a news release from the Clarksville Police Department, an officer was monitoring for speeders on Warfield Boulevard around 12 p.m. when he clocked a vehicle going 70 miles per hour in a 50 speed zone. When the officer attempted to make a traffic stop, the vehicle operated by 21-year old Eric Davis allegedly accelerated and fled.
While making a turn onto Mason Way, Davis reportedly lost control of the vehicle, which went off the road, crashed into a tree and overturned. Davis was able to get out of the wreck and flee on foot.
He was later located at a residence on Mason Court and had sustained a laceration to the face due to the wreck. He was arrested and served with an arrest warrant for aggravated assault, having been the suspect in an incident earlier in the month where he allegedly shot a 67-year old man in the foot.
Davis now faces additional charges of fleeing or evading police, leaving the scene of an accident, speeding, possession of cocaine and several traffic violations.