Deandre Ash                                                                                     Brandon Higgins
A traffic stop of a vehicle at South Virginia and 16th Street late Thursday night led to the arrests of three people for trafficking in synthetic drugs.
Hopkinsville Police Officer Josh Strauch stopped 24-year old Jaleel Lee of Murray for a traffic violation and a K9 alerted on his car, according to the arrest citation, which says a search revealed a large amount of synthetic drugs.
Lee and his passengers, 24-year old Bradley Higgins of Murray and 34-year old Deandre Ash of Almo, were all arrested for trafficking in synthetic drugs.
Lee is also facing the traffic violation charges and Higgins with not maintaining insurance on the vehicle.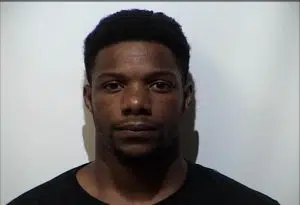 Jaleel Lee