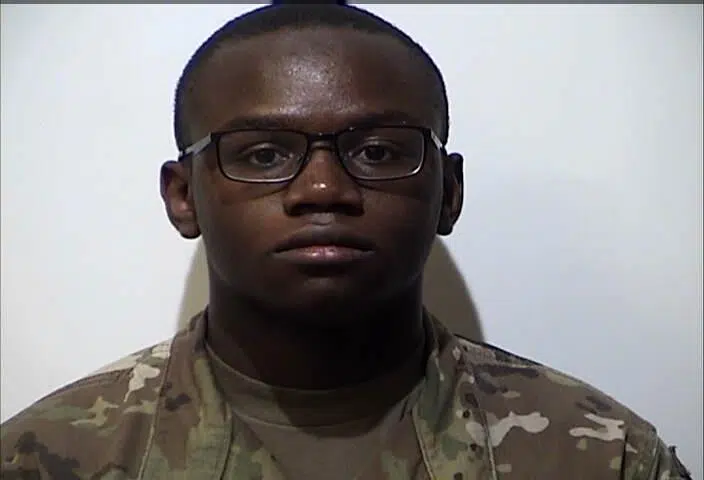 A Fort Campbell soldier has been served with a warrant out of Pennsylvania for rape.
The Christian County Sheriff's Department served 20-year old Sadarius McKinney of Fort Campbell with the warrant Thursday afternoon and he's lodged in the Christian County Jail.
The warrant doesn't detail the accusations, but lists the charge as rape by forcible compulsion. It was filed Friday of last week by the Pittsburgh Police Department and the alleged rape happened April 16th of this year.