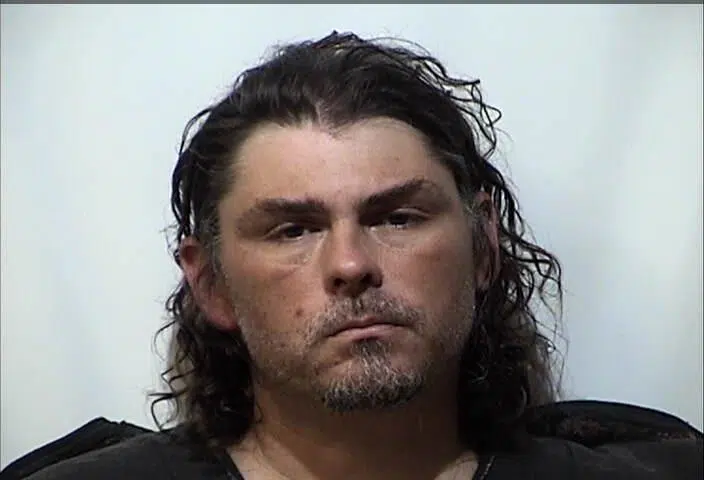 A Hopkinsville man was arrested late Tuesday night after he allegedly violated a restraining order, held his wife captive and threatened to shoot a police officer.
Officers were called to a disturbance with a woman screaming at a Walnut Street location and the report says screaming could be heard from outside the apartment.
The female victim exited the room crying and 39-year old Joshua Wayne Hull of Hopkinsville came out and screamed that he was going to have to shoot Lt. Adam Smith, who was one of the responding officers.
Hull allegedly shoved Lt. Smith at the top of a stairwell, but was taken into custody and arrested. The victim said Hull had held her against her will for about an hour, that he had blocked the door with a table and that he had shoved her and thrown her onto a bed.
A computer check showed there is an active domestic violence order between the suspect and victim.
Hull is charged with unlawful imprisonment, fourth-degree assault, third-degree assault of a police officer, violation of a DVO, menacing and resisting arrest.