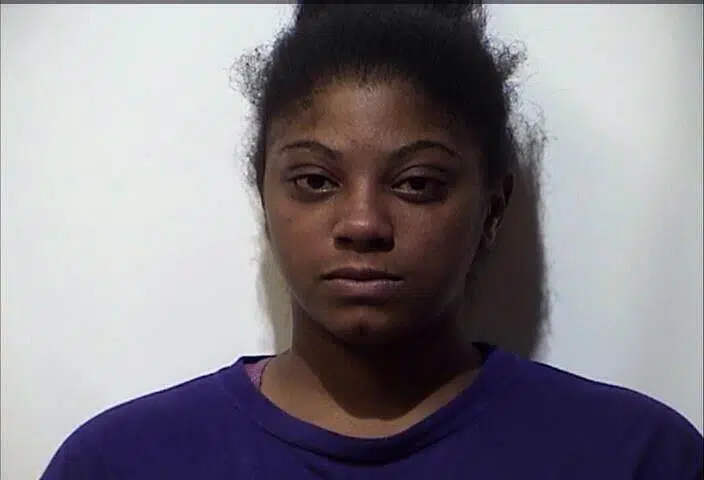 What began as an investigation into the report of a missing child on Fourth Street in Hopkinsville Saturday afternoon ended with the arrest of a Madisonville woman on DUI and wanton endangerment charges.
Officers were called to the Copper Still after 24-year old Kenyatta Drake said she left her six-year old son in a running car while she went inside, but that he was no longer there when she looked back out about a minute later.
She told police she had driven to Hopkinsville to get her son's hair cut and officers found the child at the barber shop. Drake said she had not dropped him off there, that she didn't remember talking to ECC and police write that she had a hard time sticking to a story and that she admitted to drinking three beers several hours earlier.
She was arrested and charged with second-degree wanton endangerment and DUI.