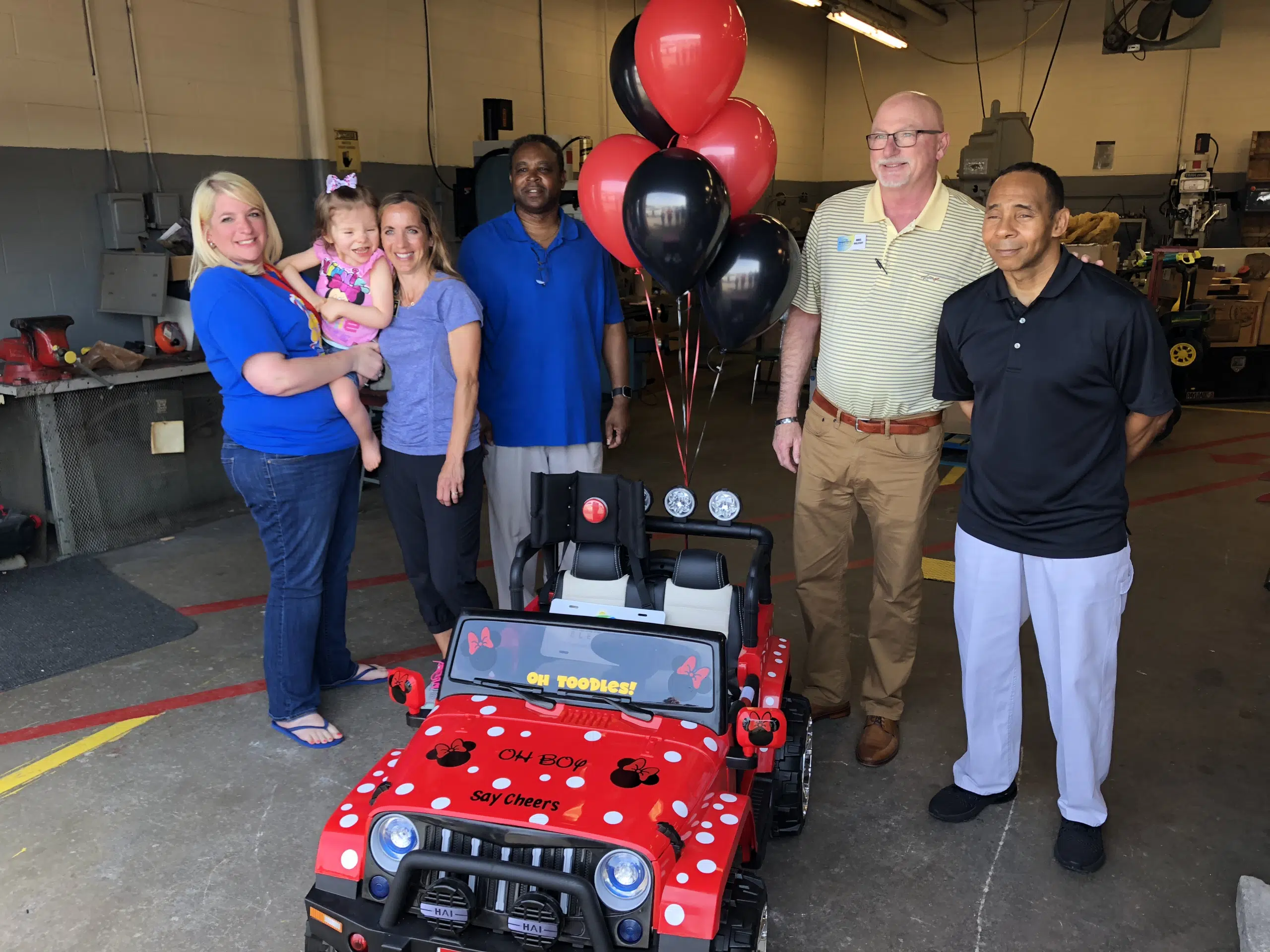 A four-year old in Christian County with a rare disorder will now be able to play like other kids thanks to the students at Gateway Academy crafted a special car for her.
Ginny Surrett was diagnosed with Trisomy 12-P, a chromosomal disorder with only 40 known cases in the world, and it makes Ginny unable to physically play. The Pride Ride program, which has made vehicles for other physically affected children in the past, stepped up and engineered a toy car that she will be able to operate.
According to a news release, the car includes a special headrest that allows her to propel the car by raising her head. It also comes with a remote controller that lets her parents operate the car on her behalf.  Physical therapist Stephanie Harton was able to secure the funding for the project through Pennyrile Rural Electric and Stephen and Janice Stamper.
Ginny's mother, Bethany Surrett, thanked the students and everyone involved for their efforts, saying it will change her daughter's life.