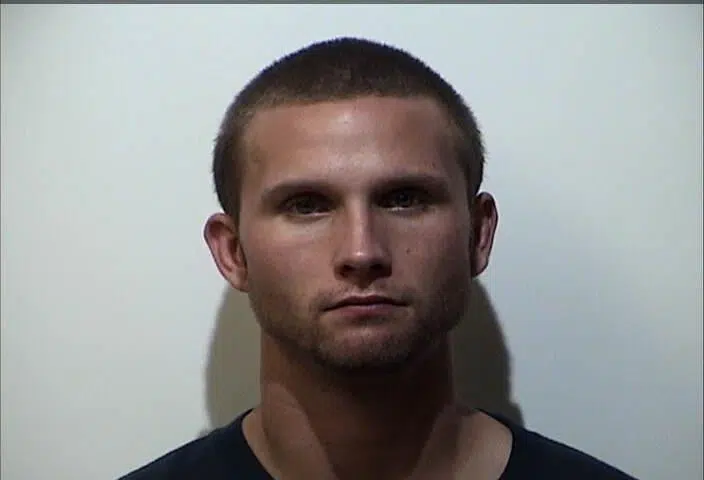 A man sought on a warrant for having a stolen scooter is facing new charges after his arrest early Friday morning.
Hopkinsville Police stopped 24-year old Austin Jones of the city about 3:20 a.m. Friday for a license plate violation and a computer check showed he was sought on a warrant.
It alleges that on April 23rd, he had a Yamaha Zuma valued at $2,500 in his possession and sold it to another person. Jones admitted to that incident, according to the warrant for felony receiving stolen property.
An arrest citation says a black bandana and two flashlights were in the seat of Jones' vehicle and a search revealed a crowbar and sledge hammer. He reportedly said he intended to use the items to break into buildings when he had the courage to do so.
Jones also admitted that a trailer he was pulling had been stolen the previous day, according to the report.