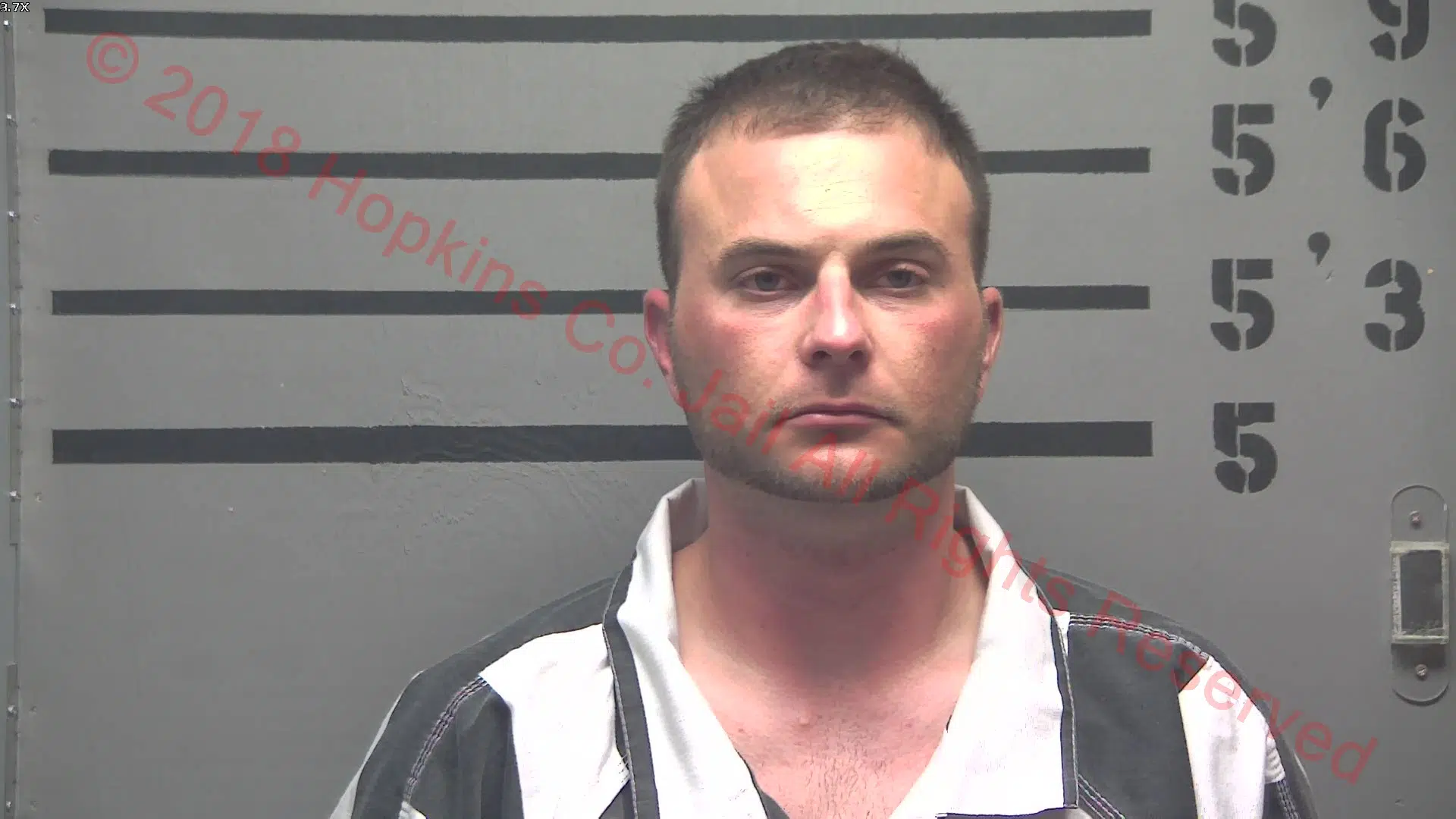 A Dawson Springs man was arrested by the Madisonville Police Department Monday on multiple drug charges following a brief pursuit that ended in a wreck.
According to a news release, officers attempted to stop a motorcycle driven by 30-year old Dustin Suttle of Dawson Springs that was being operated down a sidewalk on Anton Road. Suttle then fled on the motorcycle before losing control in a yard near Meadowlark Lane.
After crashing, Suttle reportedly fled on foot through private backyards before being taken into custody in a brief struggle. A search of his person allegedly revealed a large amount of methamphetamine and prescription medication.
Suttle was charged with trafficking in meth, trafficking in a controlled substance, fleeing or evading police, resisting arrest, reckless driving and several traffic violations.