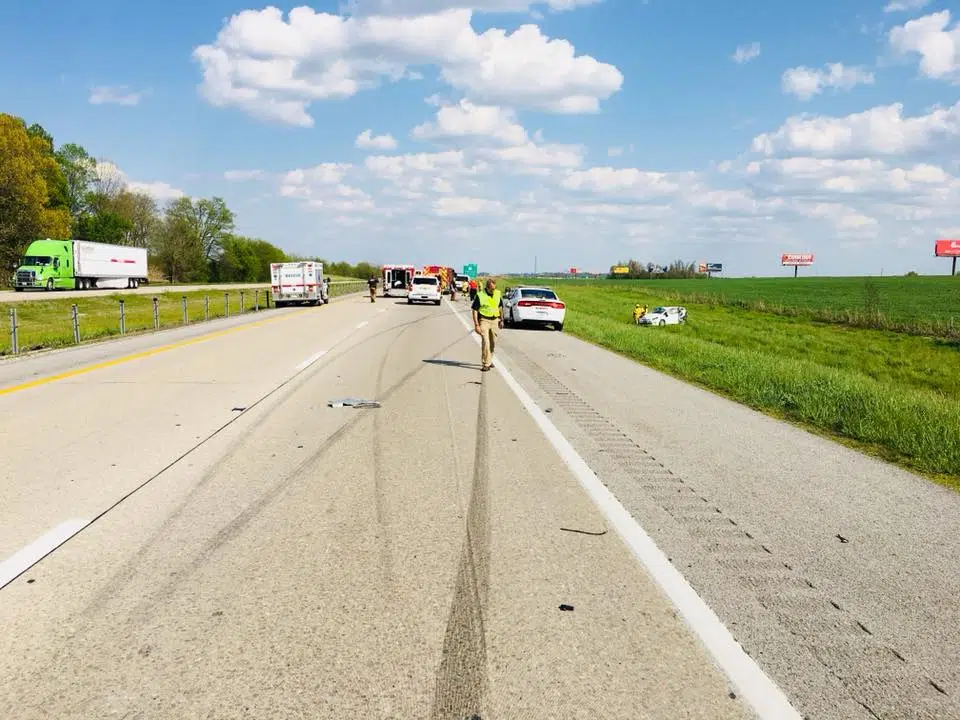 Photo provided
Three people were hurt in a collision Friday near the 87 mile marker of I-24 eastbound and the Christian County Sheriff's Department is investigating.
According to Christian County Sheriff's Captain Chris Miller, the wreck occurred between the 84 mile marker and the 87 around 3:20 p.m. One vehicle had struck two others, causing the collision.  Three people were being treated for what are described as non-life threatening injuries
Both eastbound lanes were closed during the investigation. The names of those involved have not yet been released.