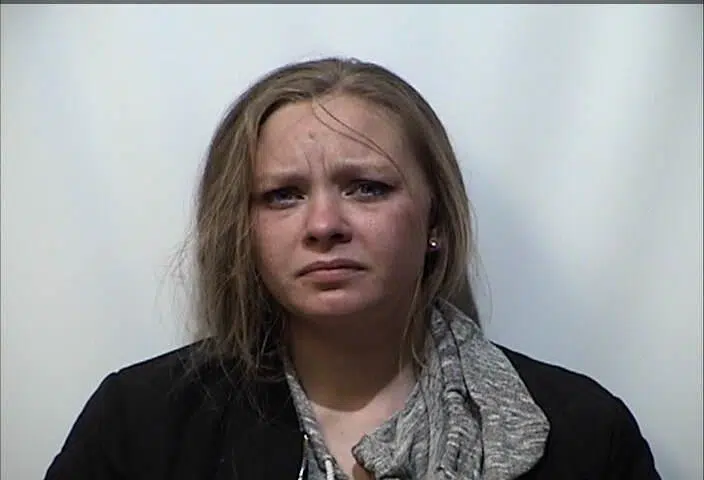 A Hopkinsville woman was arrested early Friday morning on multiple charges, including possession of methamphetamine and tampering with physical evidence.
According to the Hopkinsville police report, officers responded to the area of Elizabeth Drive for reports of a suspicious person and saw a woman running through backyards of private homes. A brief search revealed 30-year old Tiffany Jones of Hopkinsville hiding in a wooden castle in the backyard of an Andrew Drive residence.  Jones allegedly refused to identify herself but was recognized by a Christian County Sheriff's deputy on scene.
Jones was arrested on an active warrant and during a full body search at the Christian County Jail and a baggie containing marijuana and a crystal substance identified as meth in her person. Prior to the search, Jones had allegedly stated she had no illegal items in her possession.
Jones was charged with possession of meth, marijuana and drug paraphernalia, tampering with physical evidence and promoting contraband.