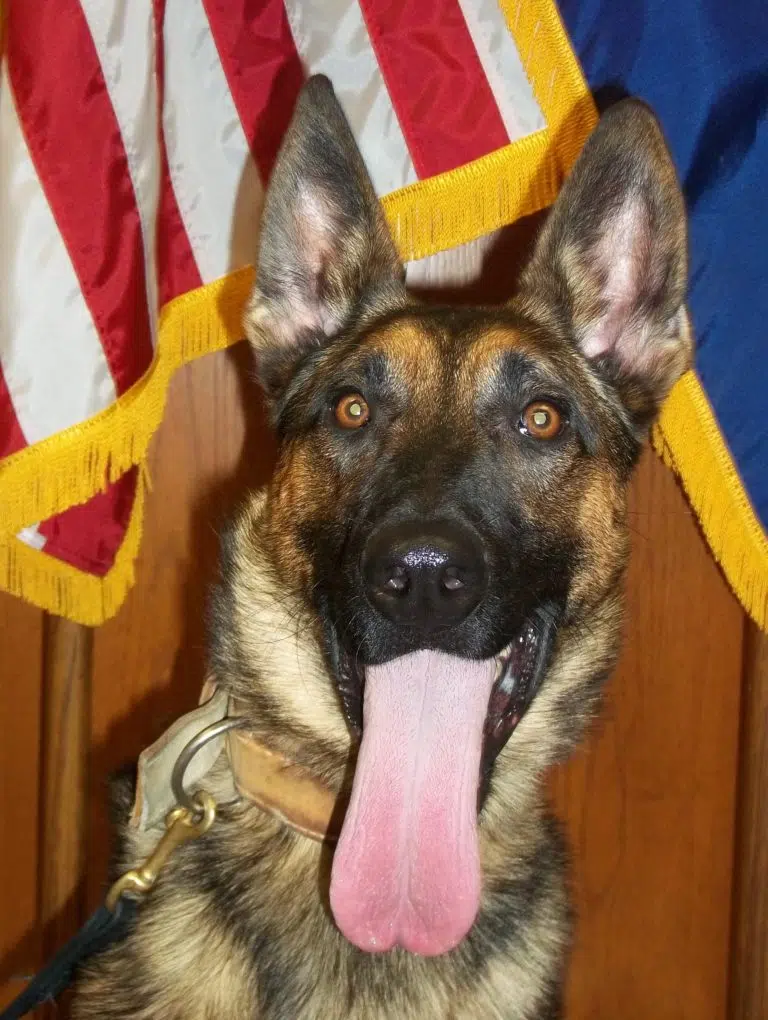 A Christian County Sheriff's Department K9 was killed in an accident early Sunday morning.
Deputy Rusty Rosencrance had let K9 "Dzek" into a fenced area about 2:30 a.m. after his shift was over and the dog began to chase a cat, according to a news release. The dog somehow managed to get out of his five-foot fenced in area and Deputy Rosencrance spent the rest of the morning searching until he found him about 7 a.m. on the side of the 6000 block of Lafayette Road.
The 18-month old K9 was dead from injuries consistent with being struck by a vehicle.
Dzek had been with the sheriff's department since November of last year and was immediately assigned to Deputy Rosencrance. He recently completed his training at Ricky Wade Kennels in Paris, Tn. and was a fully certified, dual purpose K9.