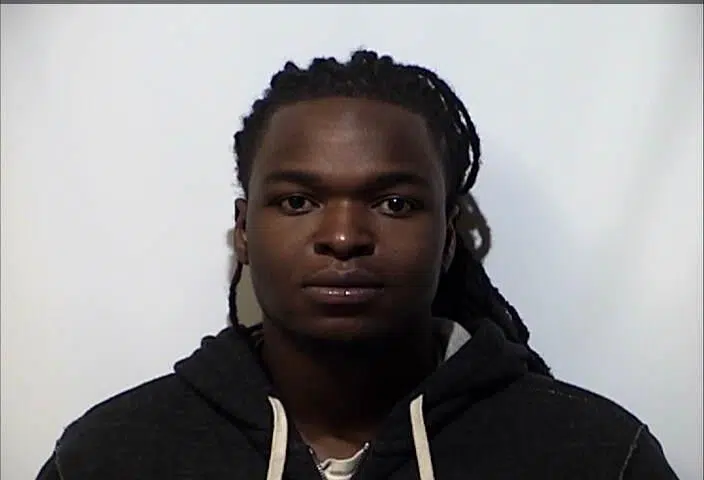 Hopkinsville Police arrested a local man on multiple charges following a foot pursuit Wednesday afternoon.
An officer attempted to pull over 22-year old Ja'Quayvion Greenwade of Hopkinsville at West First Street and South Jessup Avenue for driving with an expired registration. An arrest citation says Greenwade fled his vehicle on foot, crossing yards and roadways, before being arrested on North O'Neal Avenue.
He was charged with driving on a DUI suspended license, fleeing or evading police, possession of marijuana and improper display of registration plates.