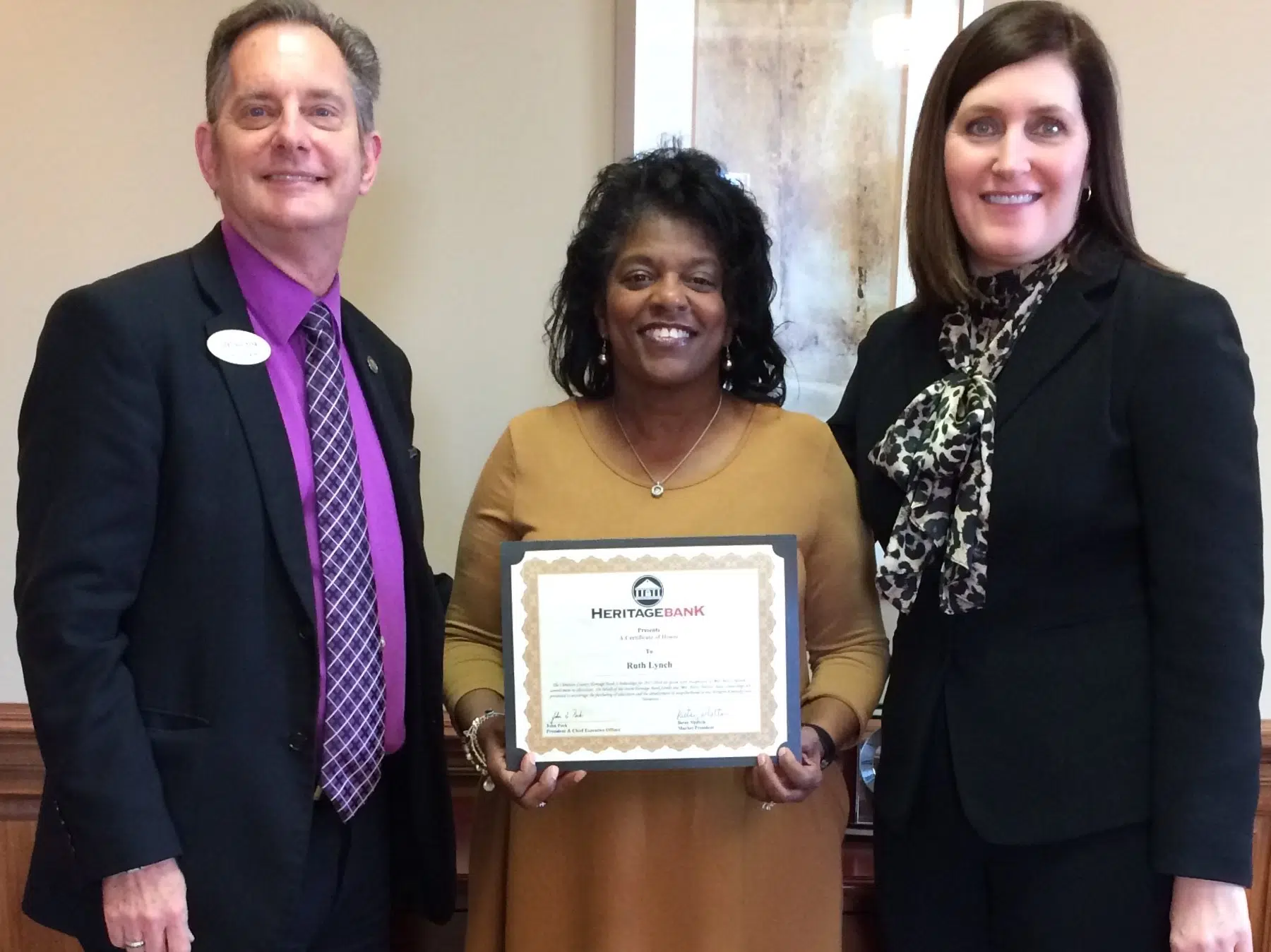 Heritage Bank has announced that Ruth Lynch will be the honoree for the 2018 scholarships the bank will award throughout Christian County.
According to a news release, Heritage Bank has awarded scholarships to all qualified public and private high schools within its footprint since the scholarships inception in 2004. In each market area, Heritage Bank awards the scholarships to the high school seniors in honor of a community member who has had an impact on education.
Lynch has 27 years of experience working in the Christian County School System. She is a former teacher at Belmont Elementary School, was a Minority Teacher Recruiter, and District Discipline Supervisor. She has devoted her time in the community by serving on various boards such as United Way, Boys and Girls Club, Arts Council and a past Chamber Board Chair.
Heritage Bank has contributed more than $343,500 in scholarship funds to 687 high school seniors and alumni students to assist them in attending the college or university of their choice. In 2018, Heritage Bank will award scholarship funds to 64 more students in western Kentucky as well as middle and west Tennessee.