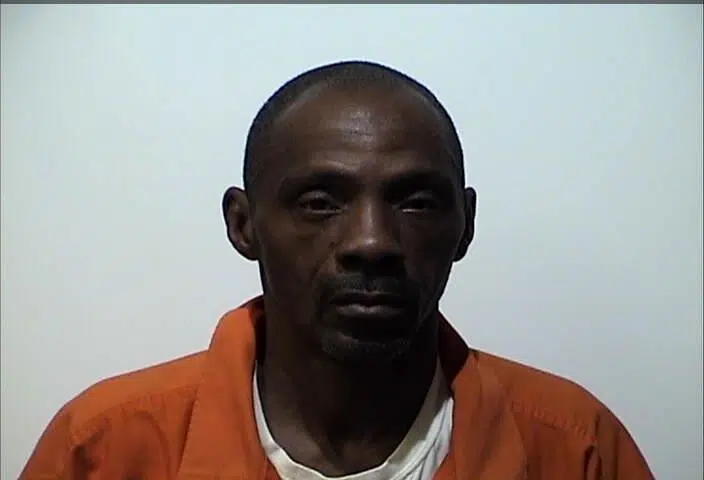 A Hopkinsville man was arrested early Friday morning on drug possession charges following a foot pursuit on Bassett Street.
According to the Hopkinsville police report, 53-year old Michael Evans of Hopkinsville was observed travelling north on North Main Street, driving over the speed limit. He was reportedly clocked at doing 45 miles per hour in a 35 miles per hour zone.  A traffic stop was initiated, and Evans put the car in park and then allegedly fled from officers on foot down Bassett Street.
Evans allegedly disobeyed orders to stop and was eventually brought into custody. A search of his person reportedly revealed a small amount of cocaine on his person, along with a glass pipe with residue inside.  A search of his vehicle revealed a small bag of marijuana and other drug paraphernalia.
Evans was charged with speeding, fleeing or evading police, possession of cocaine, marijuana and drug paraphernalia and several traffic violations.  He was additionally served with a warrant for probation violation.