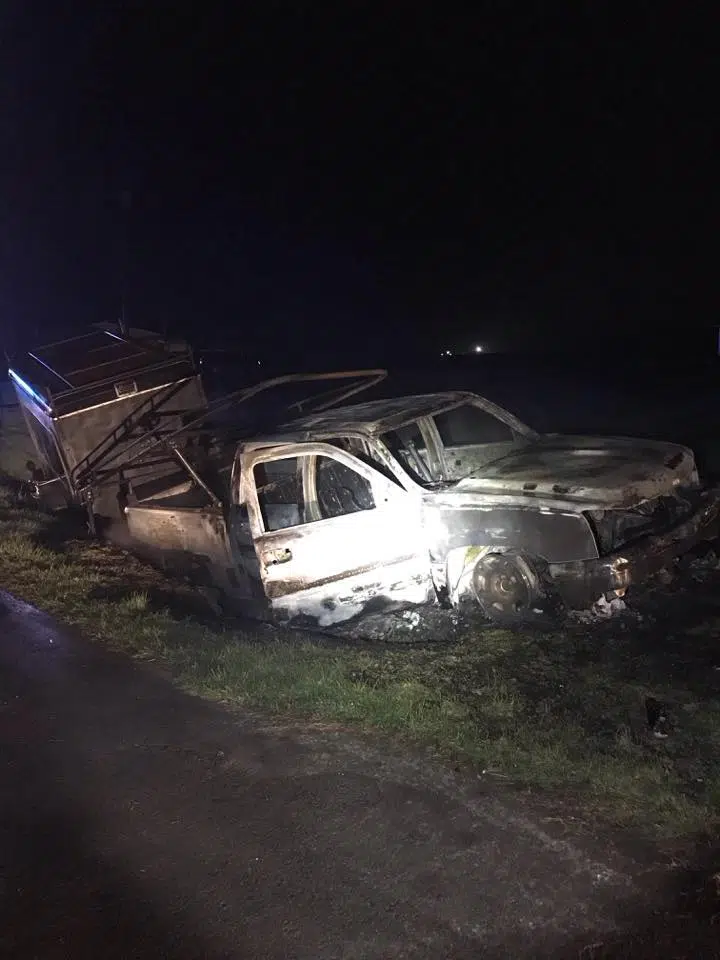 Update: TCSO determined pickup was also reported stolen to Clarksville Police Department. The investigation has been turned over to CPD.
A stolen motorcycle was located in Todd County Monday morning after a pickup pulling a trailer crashed and caught fire.
Sheriff Tracy White says a four-door pickup exited the left side of Blue Hole Road, crashed and caught fire. The occupants of the truck were gone when police arrived and a witness said a second vehicle stopped and took them away.
A Suzuki motorcycle reported stolen in Clarksville was located in an enclosed trailer pulled by the pickup. The truck was destroyed by fire, while the trailer and motorcycle were not damaged.
Sheriff White continues to investigate to determine the driver of the pickup.
The Sharon Grove, Allegre and Clifty volunteer fire departments responded to the crash.