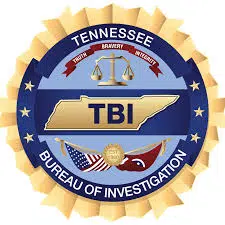 A standoff in Clarksville with a barricaded man wanted for questioning in connection with an investigation ended with an officer-involved shooting in that city Friday afternoon.
The Tennessee Bureau of Investigation issued a statement saying the man was the ex-boyfriend of a middle Tennessee woman who was recently reported missing. Clarksville Police determined he was at an apartment on Big Sky Drive in Clarksville and attempted to discuss the investigation with him at that location.
Police say he barricaded himself inside and refused to communicate. The situation escalated and Clarksville SWAT officers breached the apartment door at 1 p.m.
That's when the suspect, identified as 49-year old James Vaughn, allegedly fired several shots in the officers' direction. They backed out and unsuccessfully attempted negotiation and tear gas to diffuse the situation.
When they went back in about 3:30 p.m., Vaughn allegedly pointed weapons at the officers, causing them to fire on him. Vaughn was struck several times by gunfire and died from his injuries.
The TBI continues to investigate the incident and says no officers were injured.