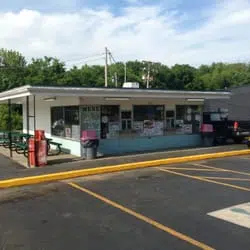 The owner of one of Todd County's most iconic businesses has died.
Funeral arrangements are incomplete at Latham Funeral home for 79-year old Tommy Hampton, who died Tuesday at St. Thomas Mid Town Hospital in Nashville.
He owned Hampton's Dairy Mart on West Main Street in Elkton, known for its milkshakes, ice cream cones, burgers and almost any other American food one could ever desire.
The Dairy Mart opened in 1960 and has continued to thrive decades later, even after new US 68-80 took motorists around the heart of Elkton.