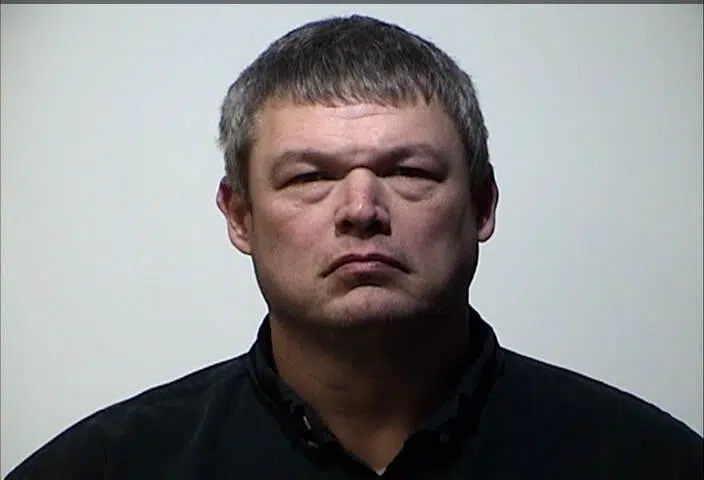 Former Christian County Sheriff's Deputy Steve Tucker has been indicted and arrested for felony theft.
The 49-year old Tucker, of Hopkinsville, turned himself in at the Christian County Jail to Kentucky State Police Friday afternoon after the Christian County Grand Jury returned a sealed indictment for theft by unlawful taking (over $10,000). According to a news release, the KSP Drug Enforcement Special Investigations Unit received a complaint in December of last year that Tucker stole money from the Christian County Juvenile Services Foundation.
Kentucky State Police says Tucker served as president of the foundation, but the position was not contractually connected to his role as a deputy.  The foundation is responsible for raising funds that pay for drug testing and graduation ceremonies associated with the Christian County Juvenile Drug Court, according to Christian County Treasurer Walter Cummings.
In all, KSP alleges Tucker stole $55,000 over a seven-year period.
Tucker recently resigned from his position in the sheriff's department following a suspension that lasted several weeks during the investigation. He was lodged in the Christian County Jail and released a few hours later on a $10,000 cash bond.