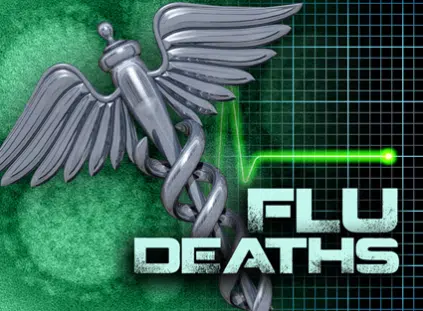 The Department for Public Health now describes influenza activity in Kentucky as an epidemic.
A news release says this season's strain of the flu virus can be extremely serious, even deadly, not just for those in higher risk categories but to generally healthy Kentuckians as well. Kentucky is in its sixth consecutive week of widespread flu activity which is the highest level of flu activity.
Acting Department for Public Health Commissioner Dr. Jeffrey D. Howard issued a statement saying, "A person who will develop influenza illness actually can transmit the virus to other persons beginning one day before their illness begins."
The most common flu type identified in Kentucky and in 78-percent of the 65 influenza-associated deaths this season is "influenza A."
Of the deaths so far, 7-percent have occurred in previously healthy individuals with no reported risk factors for severe illness. Healthy persons with influenza also will usually miss three to five days of work, school, or other usual activities.
Officials say it takes about 2 weeks following the administration of the vaccine for the recipient to develop protection from the flu. There are ample supplies available throughout the state. Vaccinations are available at Kentucky's local health departments, pharmacies, and medical providers. Many health plans cover the cost of the vaccine with no copay.
The flu can be highly contagious and cause potentially life-threatening disease. Infection with the flu virus can cause fever, headache, cough, sore throat, runny nose, sneezing and body aches. Persons who develop flu symptoms should seek medical advice to determine if they should be treated with an antiviral drug, which could shorten the course of the illness or reduce its severity.