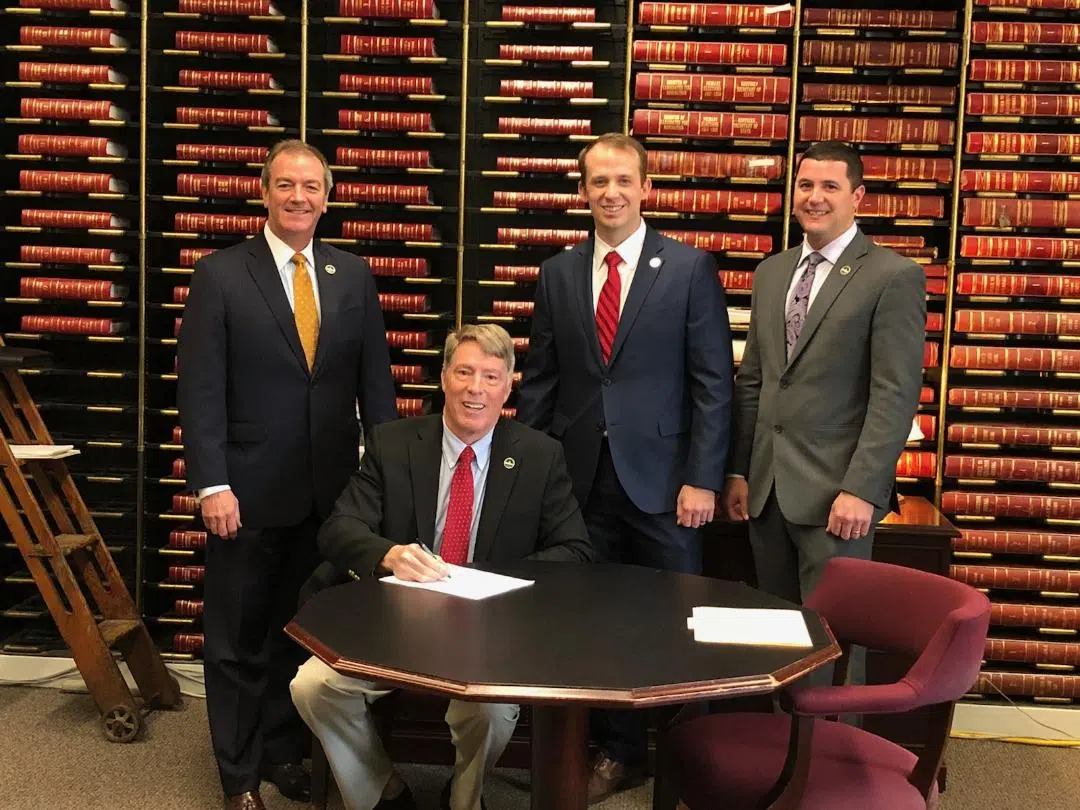 Representative Walker Thomas of Hopkinsville filed his papers Monday to seek reelection to the Kentucky General Assembly in 2018 in the eighth district.
Representative Thomas, a Republican, says in a news release, "I'm proud to have been a part of the change that has reinvigorated our economy and added new jobs for all Kentuckians, but there is still much work left to be done. That's why I'm announcing my campaign to run for re-election."
He says his time in the general assembly has been dedicated to serving the people of the 8th district, which includes portions of Christian and Trigg counties. In his first year in office, Thomas sponsored five bills that were signed in to law. He was able to pass legislation that helped unemployed military spouses, created non-divisible loads for agriculture, and played a role in securing I-169 as an interstate through Hopkinsville.
Thomas could face a familiar opponent in 2018, as former Democrat Representative Jeff Taylor has filed to seek the position. The two faced off in a special election, which Taylor won, when Representative John Tilley stepped down to become the Kentucky Secretary of Justice.
They ran against each other again in the 2016 general election, which saw Thomas victorious.                                                                                                **