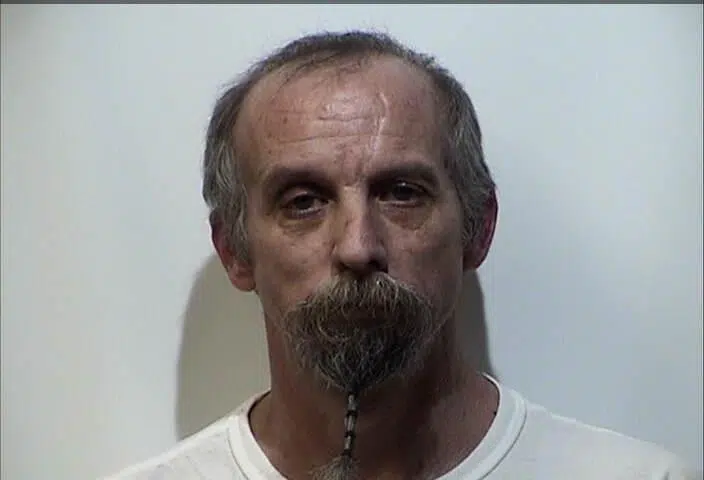 The Christian County Sheriff's Department arrested a Hopkinsville man Sunday on charges of possession of methamphetamine and marijuana.
According to the police report, deputies and Kentucky State Police Trooper Hunter Carroll responded to a residence on Dawson Springs Road to attempt to serve an arrest warrant against 48-year old Stephen Ochs of Hopkinsville.
Upon arrival, the owner of the residence gave consent to search and Ochs was found in a back bedroom. He was taken into custody and reportedly gave law enforcement consent to search his travel bags, where marijuana and a glass pipe were found.  Trooper Carroll also reportedly located a small amount of a methamphetamine in a hollowed out battery that was in one of the bags.
Ochs allegedly claimed the drugs and paraphernalia. He was lodged in the Christian County Jail and charged with possession of methamphetamine, marijuana and drug paraphernalia.                                                                                                **