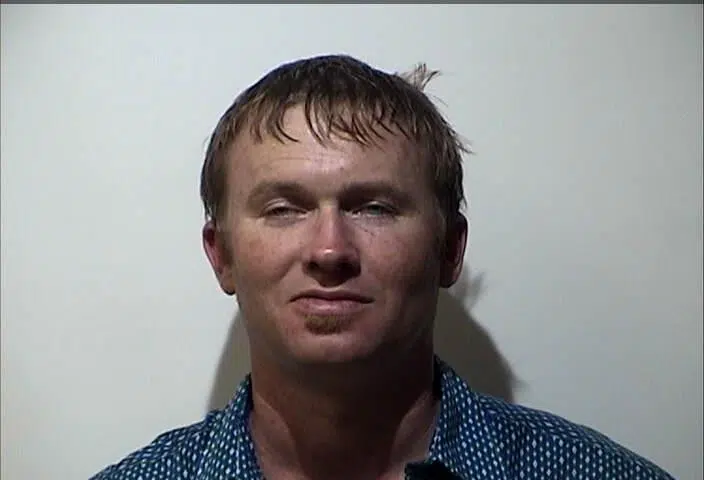 Hopkinsville Police arrested a local man Saturday evening at Peebles on opiate and public intoxication charges.
Officers were dispatched to look for a suspicious person and made contact with 37-year old Clayton Jessup of Hopkinsville. An arrest citation says he had been walking around the store and appeared to be under the influence of a substance.
Jessup gave consent to search his backpack and it allegedly revealed six hydrocodone pills he didn't have a prescription for and another seven pills were found in a container in his boot, in addition to four Clonazepam pills. There was also a glass pipe that appeared to have been used to smoke the hydrocodone located in his boot.
Jessup was arrested for possession of opiates, possession of a controlled substance, possession of drug paraphernalia and public intoxication.