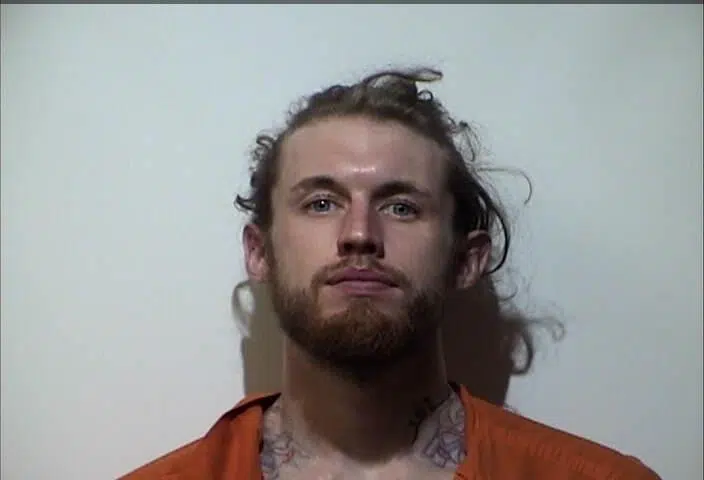 A Hopkinsville man was arrested on heroin and methamphetamine charges following a traffic stop Thursday afternoon at East First and South Virginia Street.
City police stopped 29-year old Day Allen Miller of Hopkinsville for not using a turn signal and the arrest citation says Miller was shaking and pale and appeared to be under the influence of a narcotic.
A K9 alerted on the car and a search turned up a case that contained heroin and methamphetamine and possibly fentanyl. There was also a hypodermic needle and a spoon with residue.
Miller was charged with trafficking heroin and meth, possession of drug paraphernalia, driving with a suspended license and traffic-related counts.